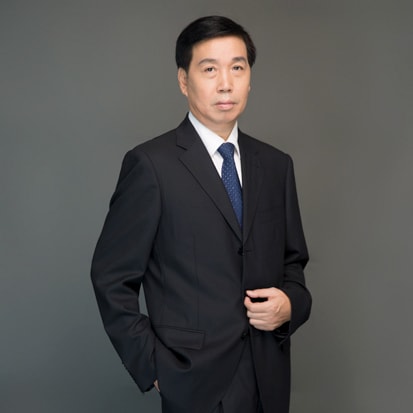 Mike Wu
Originator & Chairman of the Board
Mike Wu has been engaged in the foreign trade industry after he postgraduates,now he has more than 30 years of foreign trading experience. Mike Wu has served hundreds of clients and helped them solve their various purchasing needs. Mike Wu founded Anhui Honeyoung Group in 1998. After 20+ years of development, Honeyoung currently own a foreign trade exporting company, three bag production bases, two note book production bases, one stationery production base. He also runs business in catering, hotel, tourism and other industries. Currently, Mike Wu is responsible for the management of all the companies under Honeyoung Group.
Julia Lee
Originator & CEO
Julia Lee is the CEO of Anhui Honeyoung Enterprise. She has exported backpacks, exercise books, stationery and other products of 400 million USD in the past 30 years. With years of reputation, Julia enjoys a high reputation in China's stationery export industry. In addition to the company's own factories, many stationery factories are serving Julia. Julia Lee manages a foreign trade team of more than 50 employees. The team solves $60 million of procurement needs for customers around the world every year.
Ricky Wu
Director & Production Manager of Note Book
Ricky is the manager of the note book factory of Honeyoung Enterprise. Under his leadership, the factory has grown its 2 production lines to 12. The two note book production bases managed by Ricky have more than 150 employees, with an annual output value of about $26 million.
Lex Wu
Director & Sales Manager of Bag Department
Lex Wu is Sales manager for backpack and school supplies. After study aboard for 4 years, he decide to back to his hometown and stayed in factory for 3 years learning proofing, craftsmanship and packaging. His main product ranges from stationery sets to backpack sets with notebooks and pencils. As for sales, Lex engaged in backpack and school suppliers for 7 years with keen sight on customers need. For both traditional school suppliers and fashion school sets (such as school bag, lunch bag, pencil case and file folder), he could provide his distinct advice. He always upholds the belief of quality first, service second, to serve his customers, so he is widely acclaimed.
Steven Zhang
Marketing Manager
Steven with a vast experience and proven track record in international B2B distribution across backpack products in the world over the past 8 years. The company website, Alibaba, Madeinchina, SNS platform and YOUTUBE video marketing platform established by him have expanded a large number of high-quality customers for the company.
Serlina Huang
Sales Manager of Bag Department
Serlina Huang is the manager of bag department of Anhui Honeyoung Enterprise CO.,Ltd. Her major is international economy and trade.She spent more than 15 years in bag exporting. Serlina leads a professional sales team, they are supplying goods to all over the world. The main products are backpack, school bag, sport bag, laptop bag, diaper bag, shoulder bag, cooler bag, etc. They create 8 million dollars sales amount at least per year. "Be a sincere person, keep good service and quality" is the goal she always insist.
Amy Hu
Sales Manager of Stationery Department
Amy is the sales manager of stationery branch, she mainly in charge of the stationery and office supply. She has 12 years of experience, especially in product selection, development and collocation. She leads a team and serve the customers mainly from South America, Europe and Africa. From experienced customers to new comers in the industry, they always serve them well. The stationery department has an annual sales volume of 12million, and are increasing every year. Our service aim to solve problems in customers' point of view.
Lyra Gao
Sales Manager of Notebook Department
Lyra Gao is the manager of notebook department of Anhui Honeyoung Enterprise Co.,Ltd. Her major is the International Economy and Trade. With more than 10 years' notebook export experience, now Lyra have a professional sales team supplying goods to all over the world. The main products are exercise book, softcover notebook , hardcover notebook, spiral notebook, composition book, writing pad etc, with 11 million dollars sales amount at least per year. "Providing good service" is the goal she always pursuing.
Wang
Financial Administrator
Wang has over 15 years of experience in financial management, she has skillful solutions for all the problems she encountered. Under her leadership, Honeyoung have been reducing the unnecessary cost year by year, which can save purchase cost for our customers as well.
William Lee
Production Manager of Bag
William Lee is the manager of the bag factory of Honeyoung Enterprise. He spent over 18 years in production management, he knows the industry very well. Under his leadership, our bag factory always can deliver quality products in time.