COMPANY PROFILE about honeyoung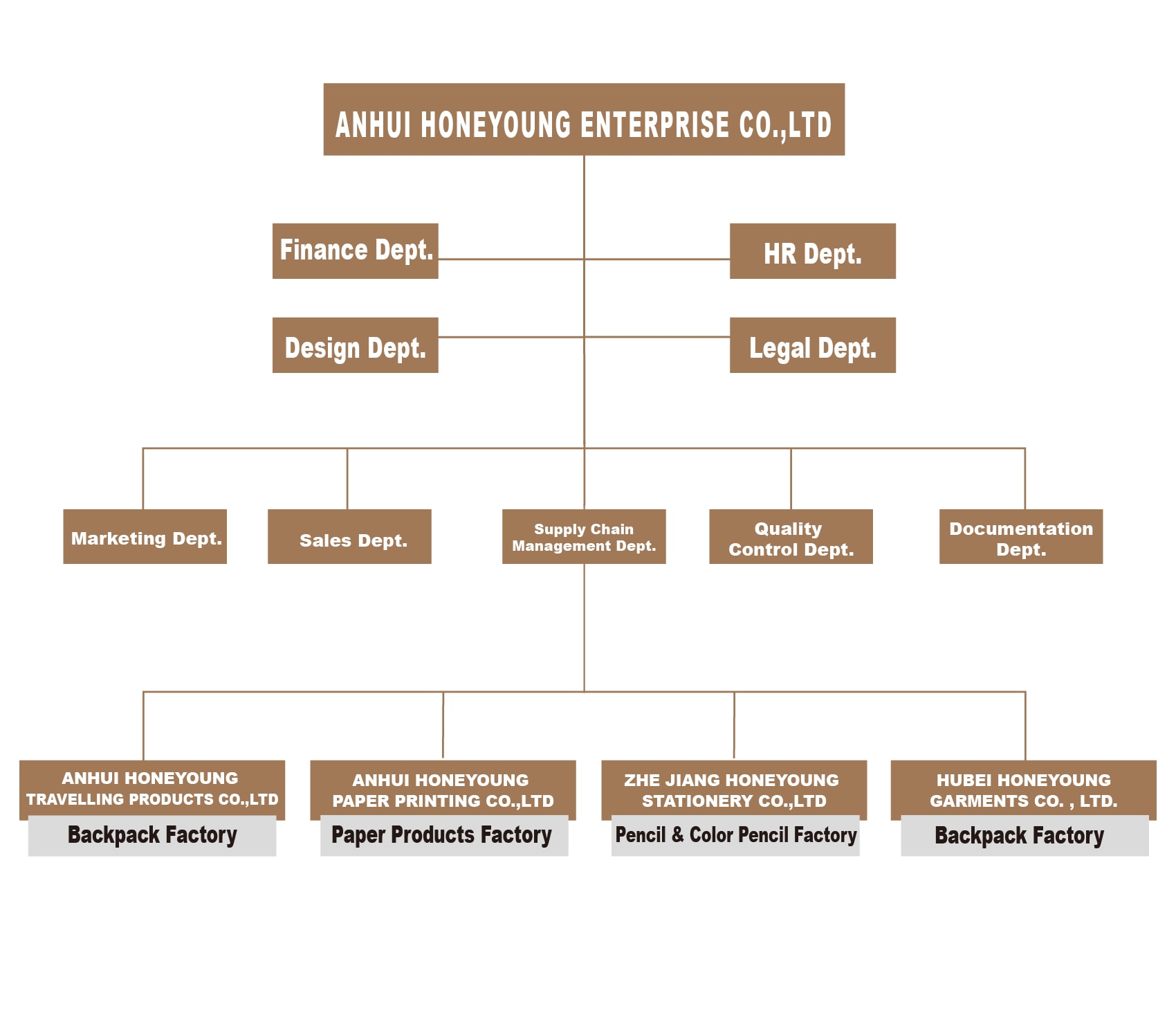 NOTEBOOK FACTORY
1 of 4
PENCIL FACTORY
2 of 4
BACKPACK FACTORY
3 of 4
BACKPACK FACTORY
4 of 4
Anhui Honeyoung Enterprise Co., Ltd founded in 1998, Hefei(near Shanghai). It is a comprehensive, multi-business, industry and trade integrated enterprise, which is mainly engaged in foreign trade manufacturing and exporting.
We mainly provide four kinds of products, which range from paper notebook, office stationery to bags. Our businesss cope covers Europe, America, Oceania, Africa, Asia and the Middle East countries, and our full-year sales now rise to $60 million. Therefore, we have long been among the top 25 exporters in Anhui.
Anhui Honeyoung International Trade Development CO., LTD., was founded in China.We began to export bags, stationery, exercise books and other cultural & educational products. When the company was founded, we rented an office of 100 square meters with only five employees.The total volume of the company's exports in the first year was $2 million.
We bought 13300 square meters of office park and built an office building on it. We had 20 employees that year, including design, sales,finance and Quality Control, etc.
Our first wholly-owned note book factory established.
We established wholly-owned backpack factory. In the beginning we had only 2 production line with 30+ workers.
Our factory passed ISO9001 authentication.
Our factory passed Disney authentication and SEDEX. And then we started to cooperate with Disney and Walmart.
4 production lines with over 60 workers. We began to provide backpack, exercise notebooks and stationery set to clients from African and Middle East countries. 
We moved our factory to a 33300 square meters wholly-owned production base. We owned 6 production lines and hired over 100 workers that year.
Our wholly-owned pencil factory established.
The bag base in Hubei was established, our company employees were 200. That year we reached 20 million USD sales volume in total.
We extended our production base in Hubei, the number of workers is over 300 now. We have 50 office employees. The departments includes Design, Marketing, Sales, Finance, Quality Control, Document, etc.
Your trusted Business companion